Hi folks,
Ok, so I am finally posting some of my art pieces here. I have a variety of stages and styles, but I'm just going to go ahead and put them all up here.
First off are a few "Justice League Animated Series" style pieces. They are based off of templates and pieces from the old DCUA site, but I recreated them myself, based on their designs. Mostly these were less an exercise in drawing than in design and getting practice with coloring and shading in Photoshop. Also, some work on Logo design as well.
First up is an NPC from my superhero campaign; he was the greatest and most beloved hero in America in the 40s, 50s, and early 60s--sort of equal parts Superman and Captain America. He was also the Grandfather of one of the PCs in my game. Created and named well before City of Heroes came out (curses!), he is...
"The Statesman"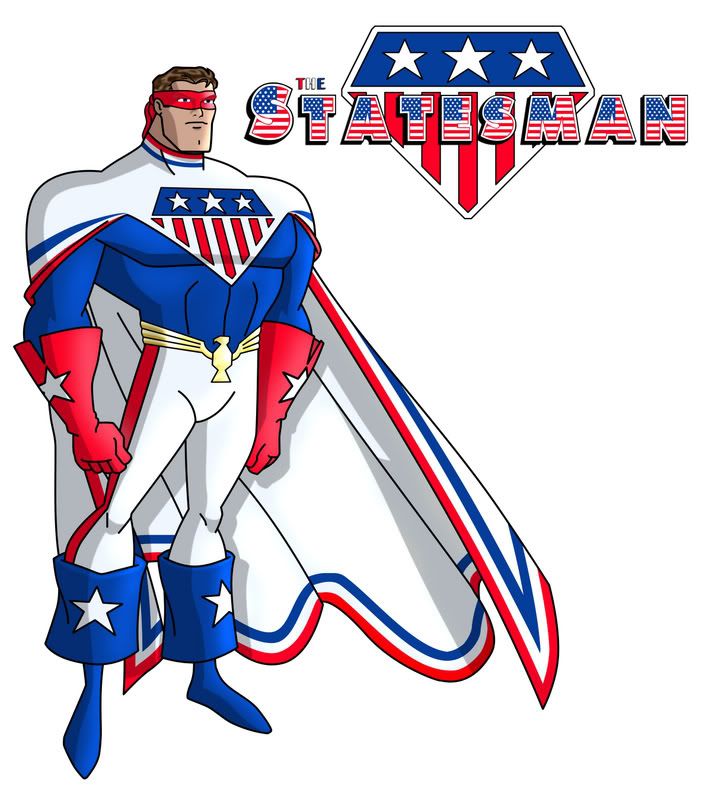 Next up is one of the PCs for my game. He is a teleporting martial artist who uses small teleportals to perform ranged melee attacks. His portals appear as black disks surrounded by a blue-white corona, earning him his name. This is...
"Eclipse"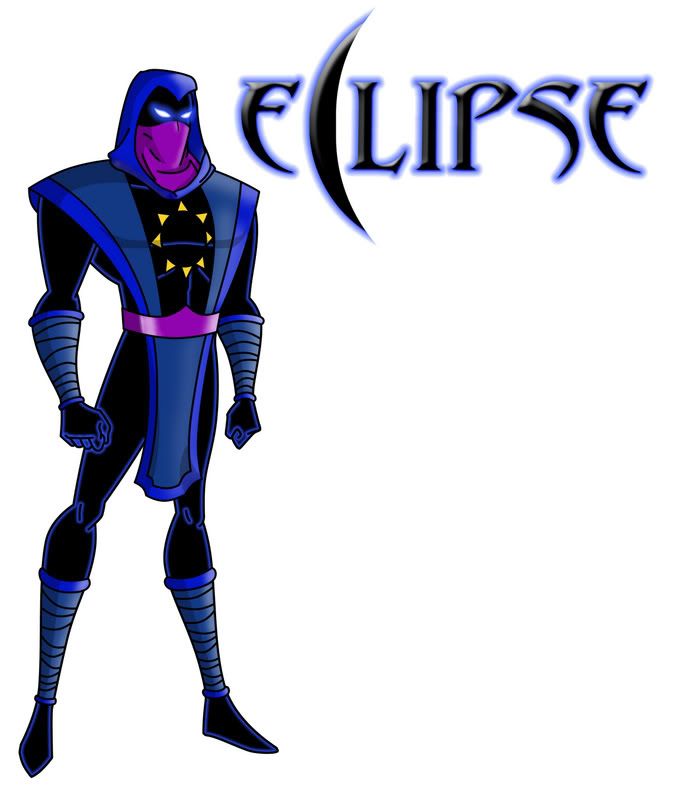 Next up is another of the PCs from my game...possibly one of the strangest character concepts I've ever had. Her basic concept was a "brain hulk." She's a very high functioning autistic with eidetic/photographic memory, a superhuman gift for gadgeteering, and precognitive flashes, who occasionally has seizures which leave her one of the smartest people in the entire world...for anywhere from 2 to 10 minutes at a time. Her name is...
"Omen"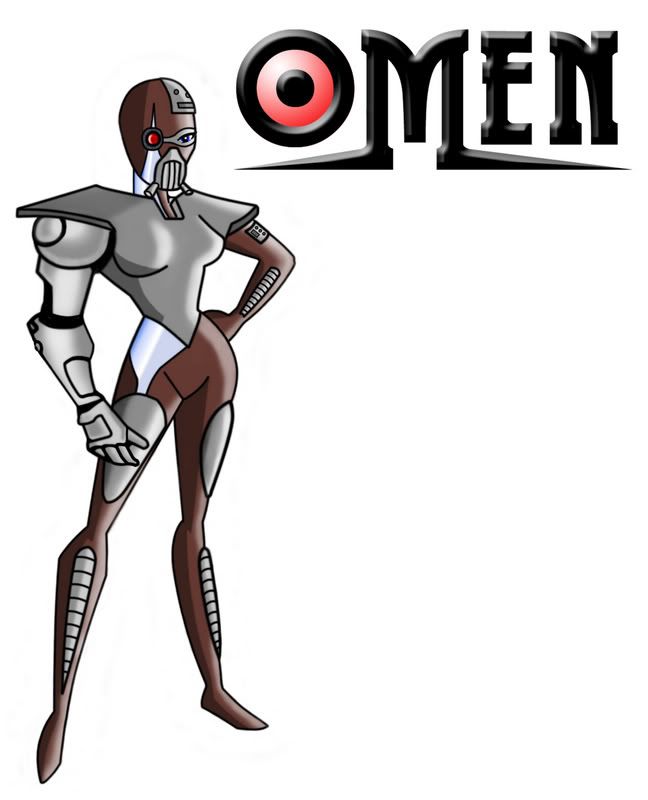 Finally, I have the pencils for my first full freehand drawing in a couple of years (I had the world's worst artist's block.) Some of it is kind of rough, because I tend to clean a lot up in inking. I am trying to learn how to fully ink in Photoshop instead of by hand, so I am working on that with this piece. He is the product of a government super-soldier project called "Project Marathon," who became a flying, energy projecting paragon called...
"The Marathon Man"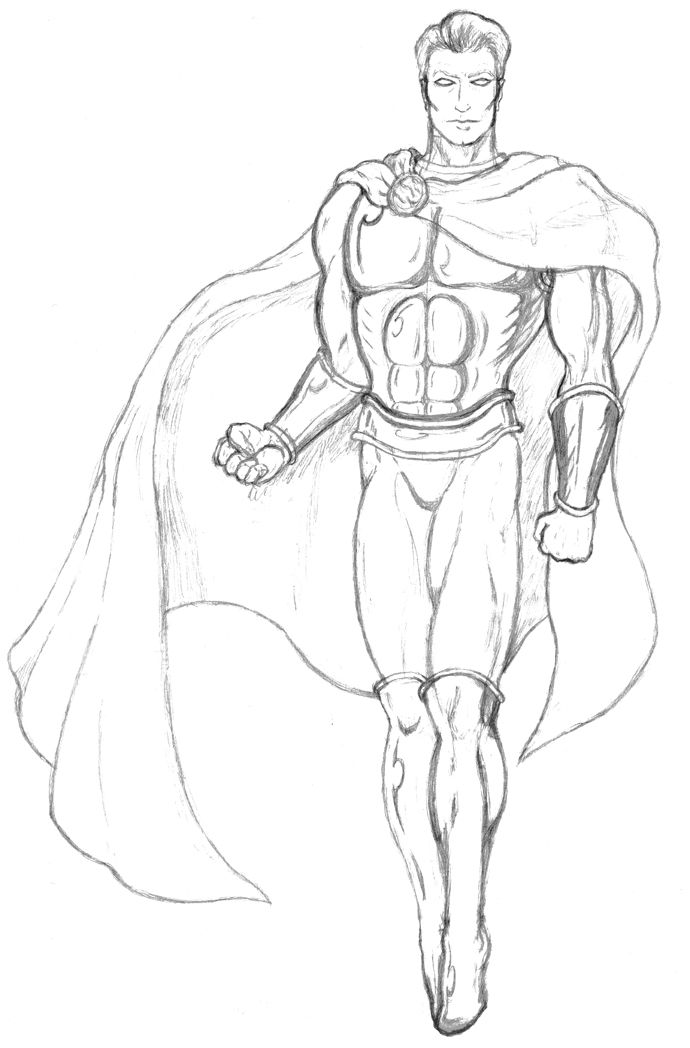 The character's look was partly based on a "City of Heroes" character of mine, and partly inspired by Freedom City's "Centurion." The visual design of the piece was inspired by a couple of Superman pictures, and a few pieces by Storn.
I'm not completely happy with the piece...at least one of his fists is too small, and his legs aren't quite right...but being it was my first piece in so long, I can't complain too much. Whenever I finally get him digitally inked, I will post that as well. After that, I'm going to try my hand at digitally coloring him, too.
I thought I had a few of my older pieces uploaded, but looks like I was wrong. I will have to find and upload those, and then I will post them here as well.
Thanks so much for your time.
Best,
~~~~Random