Freedom City, City Center, 8 PM
The nights have been the worst part since they vanished.
During the day, Freedom City still resembled the shining beacon of human accomplishment that it had always been. People still walked the streets or drove to their jobs, the architectural wonders of Dr. Metropolis and various other Freedom City architects still reached for the clouds themselves, and the Sentry Statue still stood overlooking the ocean, reminding everyone of Freedom's greatest superhero and the sacrifice he made to save them all.
But at night, the confidence of the city vanished. Streets seemed a bit dingier and alleyways a bit darker. Fewer people walked the streets at night, and those who did moved quickly, constantly looking over their shoulder. Even police officers seemed a bit less confident and more wound up, knowing that nothing now stood between them and the super powered criminals they were up against.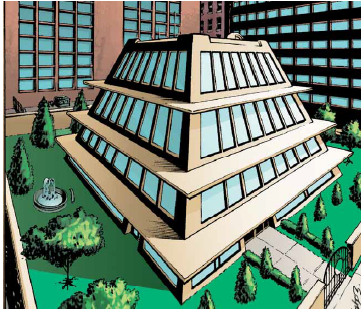 At Freedom's center, this lingering shadow over the city was magnified by Freedom Hall. Once the local headquarters of the Freedom League, it now was a monument to all the world had lost. The Hall had remained empty since the League vanished, it's doors closed to supers and normal citizens alike. Still it stood, like a gravestone to the heroes who no one was even sure were dead in the first place.
It was on this strange night that you all find yourself heading for Freedom Hall.