Wow... I've really let this thread kinda go to seed a bit. Anyway... lots of stuff happened. Work, life, art-drought, but I haven't stopped playing M&M, which is nice.
Gotta go back and fix up a whole bunch of busted links... not so much fun.
Anyway, pictures. As is the habit in the game I'm playing in, we periodically switch around characters. Every so often, people get sick of playing the same character and want to play something else, or the GM gets brainfried and someone else steps in to GM a 'Meanwhile...' game. Basically, everyone (or at least a bunch of the players) generate new characters and we play a game set in a different part of the same campaign universe.
Previously, in the thread, I've posted characters from 'Meanwhile... In Outer Space', and 'Meanwhile... In Asia'.
Next up, new fill-in GM Shaun took over from our regular GM, Tony, to give us 'Meanwhile... In Europe'.
For this game, we played superagents of UNISON, gathered from different countries in Europe to battle an evil despot and his Neo-Nazi hordes. For my character, I dusted off an old character from my high school days then-called 'Lord Britain' (Big Brian Braddock fan, me). However, that was clunky then and even clunkier now, so I amscrayed with a name from the board's own Libra and switched him to 'LORD LIONHEART'.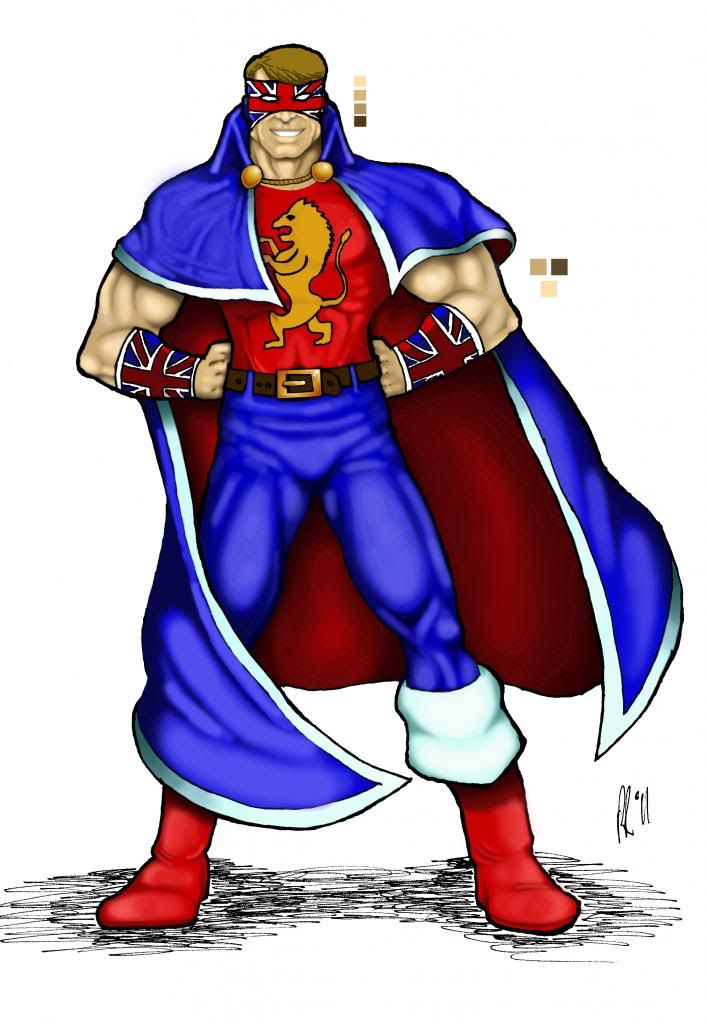 Essentially, he's a riff on Captain Marvel, my favourite superhero ever (with a nod to Marvelman / Miracleman and Captain Britain) with the idea being that in he was a Golden Age hero who forgot his superpowers in the late 50's, only to regain them now, so his alter ego is an eighty or ninety-something man (based loosely on Sir Ian McKellan).