Thought I'd start up an art page here. I haven't drawn a lot of super hero-specific artwork since middle school, but I'm getting back into it in gearing up for an OGN I'd like to produce. Figure I can show off some of my most recent stuff, though.
This was done a few months ago for an art contest on a different message board. The subject was to poke fun at the movie 10,000 B.C.
Here's an undead minotaur: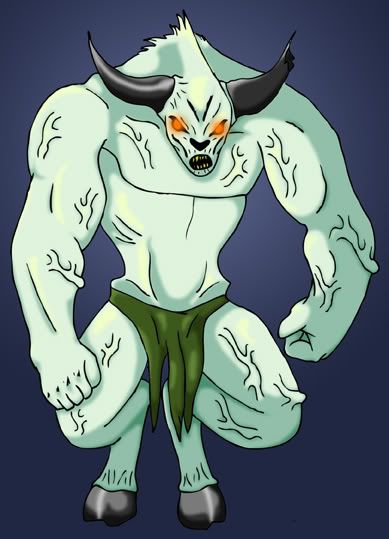 This was drawn for a community homebrew project on the Giant in the Playground message board. The project was in the same vein as the 3.5 DnD supplements Frostburn and Stormwrack except focused on swamps.
I'll post some more pieces later. Honest, constructive critiques are always appreciated.