Not sure if this has been covered on the ATT...
I'm not really a fan of the
Hero Machine
, I do however love making supers with the Bruce Timm style Animated look.
In the past I'd always just collected images in photoshop and made my own. However I recently discovered site called
Hero-O-Matic
.
This generator has all the characters made done in the style of the characters of the DC comic Animated Universe. So if you watched Justice League, Batman: The Animated Series, etc.
The only problem is that the site is in Portugese.
To get started click on the word at the bottom "criar."
I think it'll be fun to make originals and possibly even images of our favorite Freedom City characters!
If you make images post them here!!
Here's my 15 minute shot at Freedom City's:
Centurion
This is the Hero-O-Matic in action when I was making it...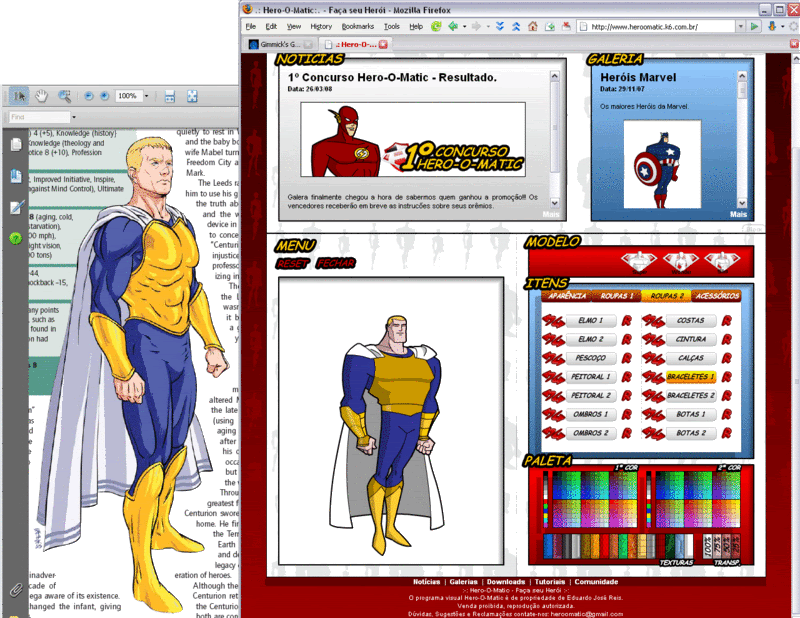 enjoy
-kev-[/img]