Greetings,
I've decided to post (
as you may have guessed from the fact that I've started a thread in the 'Drawing Board'
) some of the drawings I have done. I enjoy drawing, and while I will never have the patience to be as good at it as I would like to be, every now and then I scribble something I enjoy looking at as much as I enjoyed scribbling it.
Please excuse the smudges...
A few years ago I started writing a graphic novel about an insane homeless person who becomes a 'super-hero'. No real powers or anything - he was just bloody scary, tough, silent and, as with the homicidal manics in the movies, always tended to show up just when you had thought you had gotten away. The text reads:
"Because serial killers are people too."
and
"There's a hero in everyone."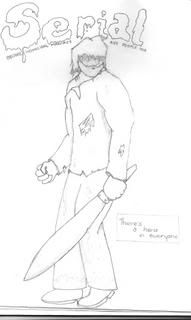 Next, we have
Birdman
(original title, I know), a drawing I did for no reason. Man, it would be great to be able to fly...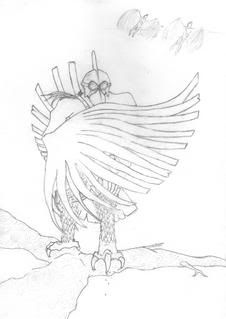 Below is
Asiya Basheera
, the Muslim heroine caught between tradition and change.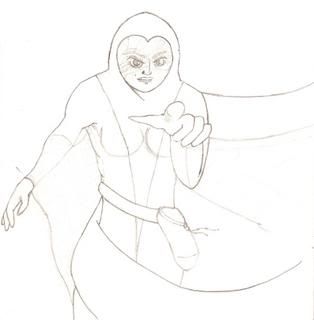 And finally, for today, just a random alien
Drone
of the number that recently attacked my players in hordes from the invading alien ship hovering above Melbourne... they'll do that from time to time (in case you can't tell, I like the look of the
Omega Drones
that attacked Freedom City).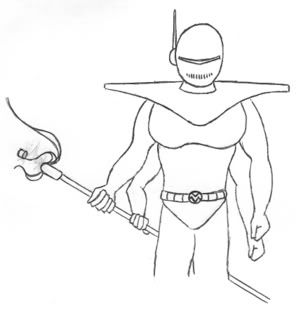 If you feel the need to comment, please do so. I'll put more up in time.
Keep on keepin' on!