The comic project for Time Tribe took quite a bit of time. Then I took some time off for mini-vacation and then launched into an oil painting for a cover that I will share here in a mo'.
So I've been terrible about posting and showing artwork, partly, because I didn't have much I could show. Now that Time Tribe is in the can, I can share a finished page with y'all. And the cover of When In Rome written by Kate Jackman.
I have another oil painting that is almost done of a group of D&D characters in a group shot... already created in my single figure pics an posted here.
After that, it is back to chipping away at my backlog of character commissions and trying to catch up.
So, here is page 17 of Time Tribes with the "money shot" of the kids running off towards adventure!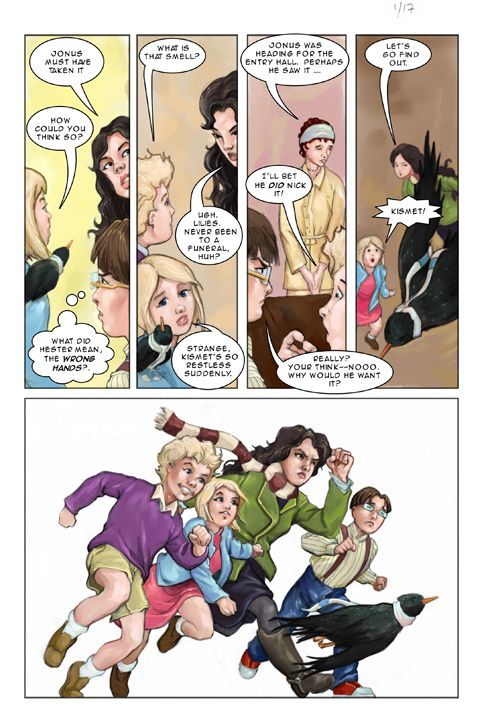 And here is the cover to the upcoming novel "When in Rome"...which from what I've gathered is actually the name of the main character. And it is a sci fi novel, despite most of the trappings being more renaissance.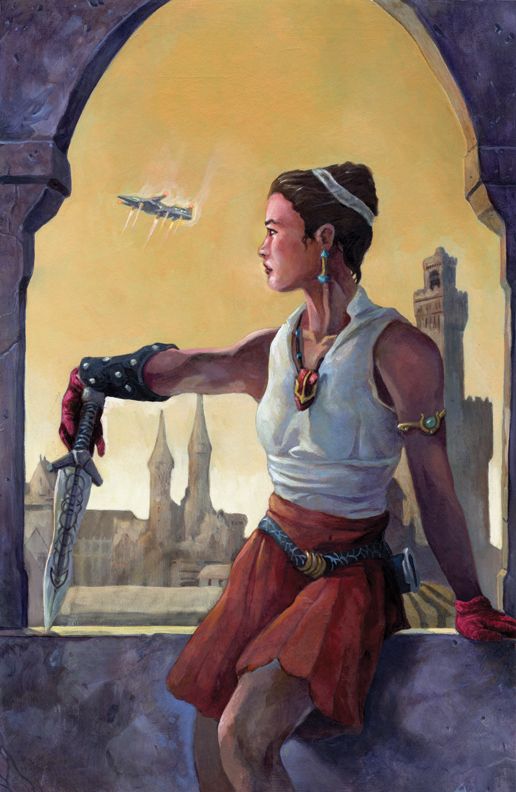 So. I will try to get art and posts up more frequently now. I never really went away, I've just been very busy.